Hamilton – An American Musical!
Todd and I celebrated Mother's Day weekend 2017, we flew to Chicago and had a couple amazing days in the windy city and took me to see Hamilton!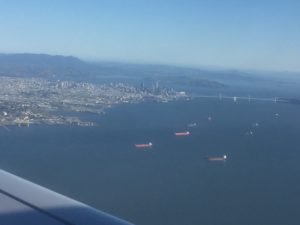 We arrived in Chicago without any hotel reservations, so once we deplaned, we sat in the boarding area with our laptops and hunted for accommodations.  It took us about 5 minutes to locate a great deal at The Westin Chicago River North.  We selected this hotel because it was within walking distance of everything we wanted to do and we try to not rent a vehicle in large cities since parking is difficult and expensive.  We took Uber from the airport to the hotel.
We love seeing plays and musicals in New York City and we had been trying to see Hamilton: An American Musical for a couple of years with no luck.  It happened that there was a production of Hamilton in Chicago and we got great seats on short notice.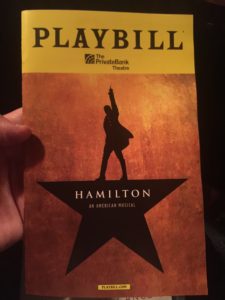 The Hamilton production was outstanding!  The score and the lyrics were great. We are history buffs so we enjoyed the story.  The CIBC Theater was beautiful.  This theater dates back to 1906, has a rich history, and seats 1,800 people!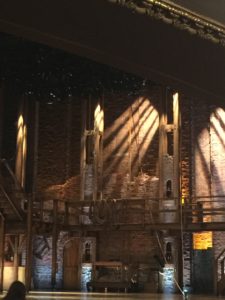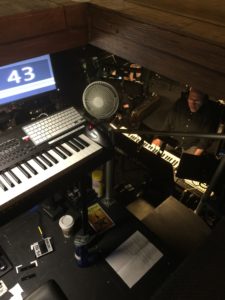 We were able to see the orchestra pit before the show and during intermission.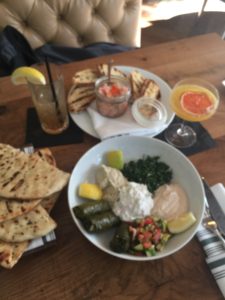 We had dinner at a restaurant just down the street called The Dearborn.  It was super convenient since it was only a couple of blocks from the theater where Hamilton was playing and the food and service were so good that we ate there two nights in a row!
This was our my first theatrical experience in Chicago and it was extremely positive.  There were other shows running that weekend (Aladdin and My Fair Lady), but they were sold out.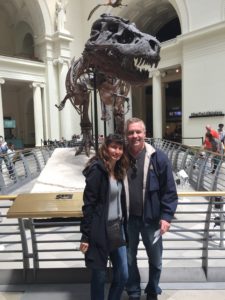 While we didn't have a lot of time in Chicago, we did the the time to visit the Field Museum.  We only wish we would have had more time at the museum and in Chicago in general.