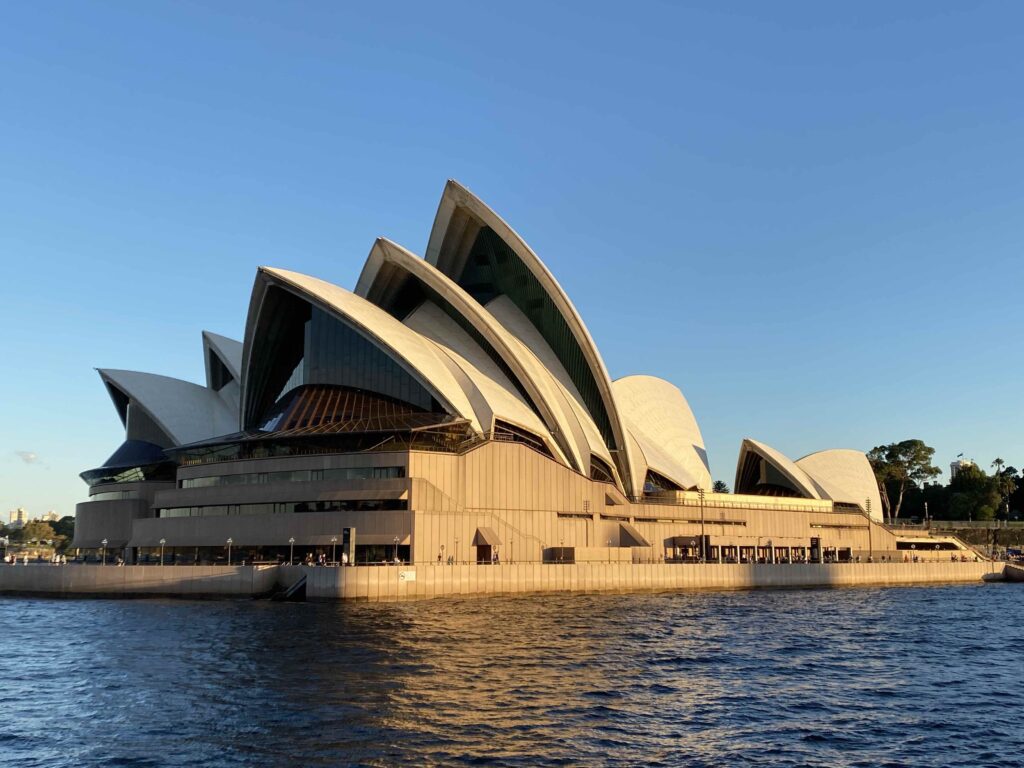 One of the perks of being an airline pilot is having time off. I was able to accomplish all of my flying in the first 10 days of the month, leaving the entire rest of the month off for exploring the world. Oana and I decided to go to Australia. We flew on United on a 787 in Economy Plus to Melbourne, and then flew up to Sydney on a ZED fare on Qantas. ZED is an acronym for Zonal Employee Discount. Also called an ID90 because it is a fare that is discounted roughly 90%. We ended up paying about $30USD each to fly to Sydney from Melbourne.
Sydney is known for two things. One is the Sydney Opera House, which deserves its own blog post. The other is the Sydney Harbour Bridge, which is the world's widest long span bridge in the world.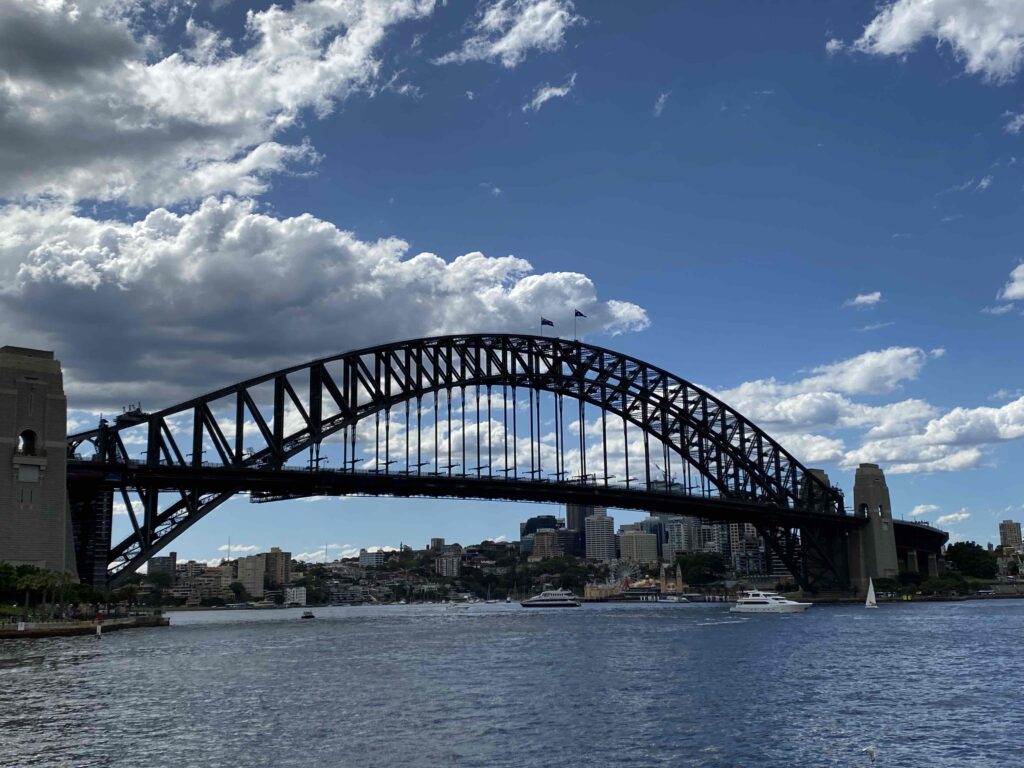 The Sydney Harbour Bridge has a climb where you can walk along the top of the bridge. The cost of the climb was going to be about $200 each, so we decided to skip it and just walk across the pedestrian part of the bridge. There are great views from the bridge of the city, as well as the Opera House. Once you get to the other side, you can walk back, or just take the ferry.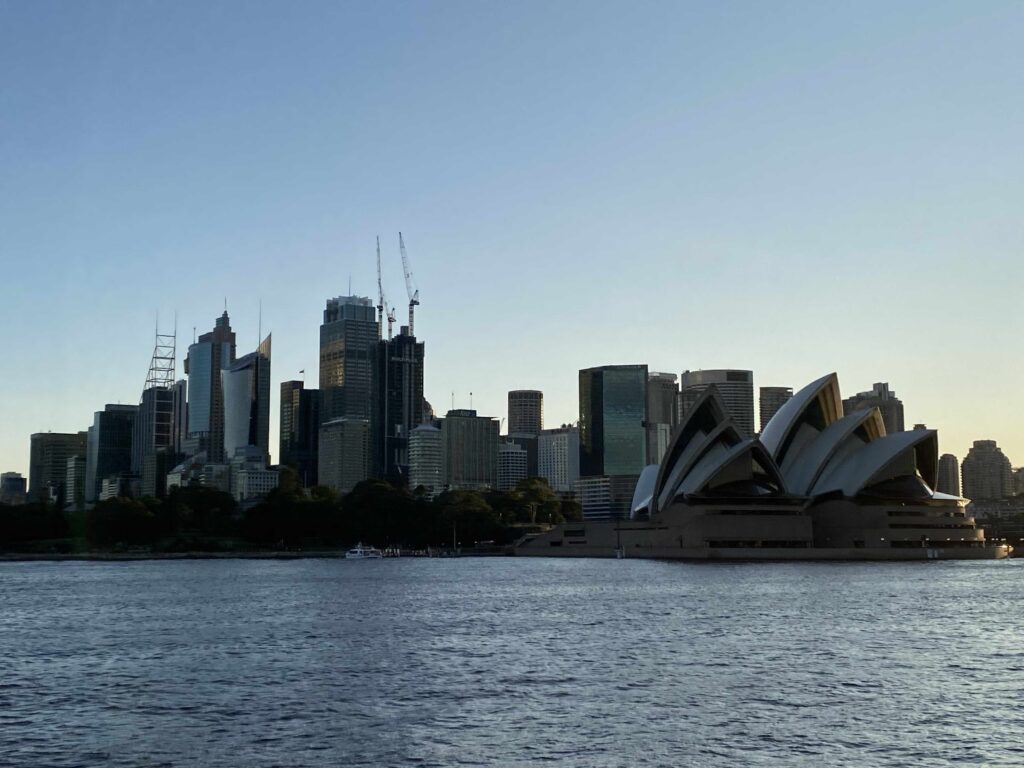 We also took the ferry over to Manly Beach, which is a very popular beach in Sydney. On the way back, we took this picture of the city.
There are also a string of beaches just east of Sydney. The city sits in a harbor, so its not on the ocean like San Francisco is. A better comparison would be how Oakland sits on the San Francisco Bay. Once you get out to the coast, there are miles of coastal walking trails connecting all the beaches. You can literally walk for hours along the paved paths. We saw a bunch of people on bikes and skates as well. Most of the people appeared to be locals enjoying the beautiful summer weather.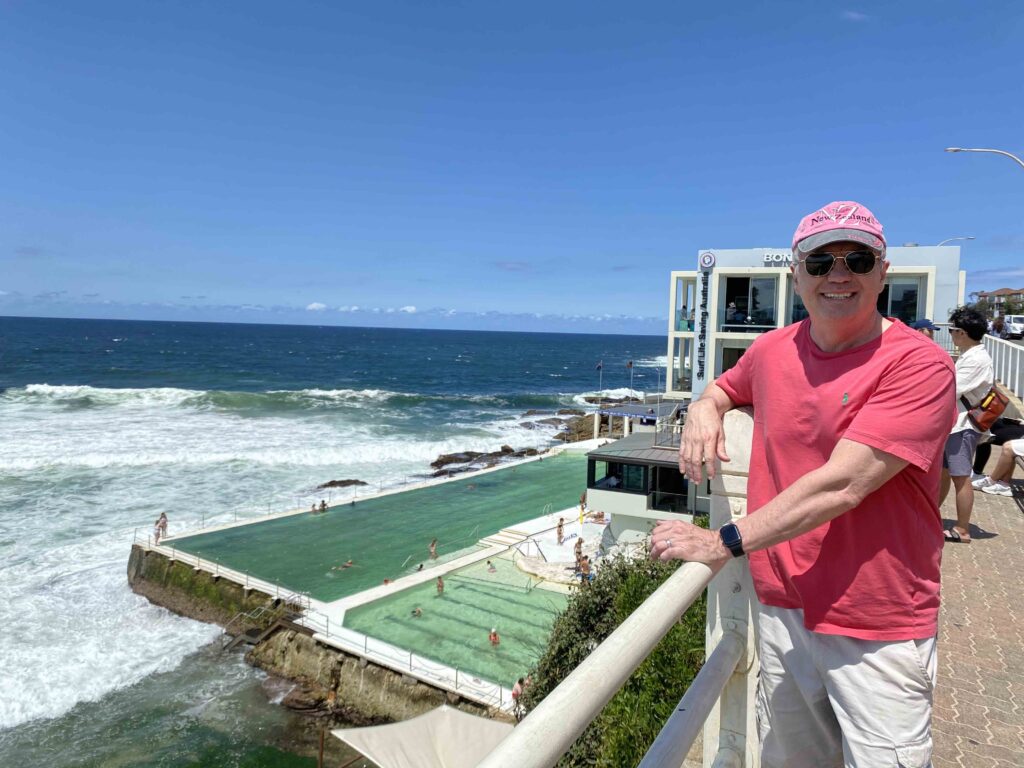 One cool beach we found, Bondi Beach, had this amazing outdoor pool. We were impressed enough by it so we took a picture. We didn't find out until later that this pool is the most photographed pool in the world. Its called Bondi Icebergs, and there is a lap pool as well as a recreational pool.
There is so much to see and do in Sydney and the surrounding area. I think our favorite was the tour of the Opera House, as well as just walking along the beaches.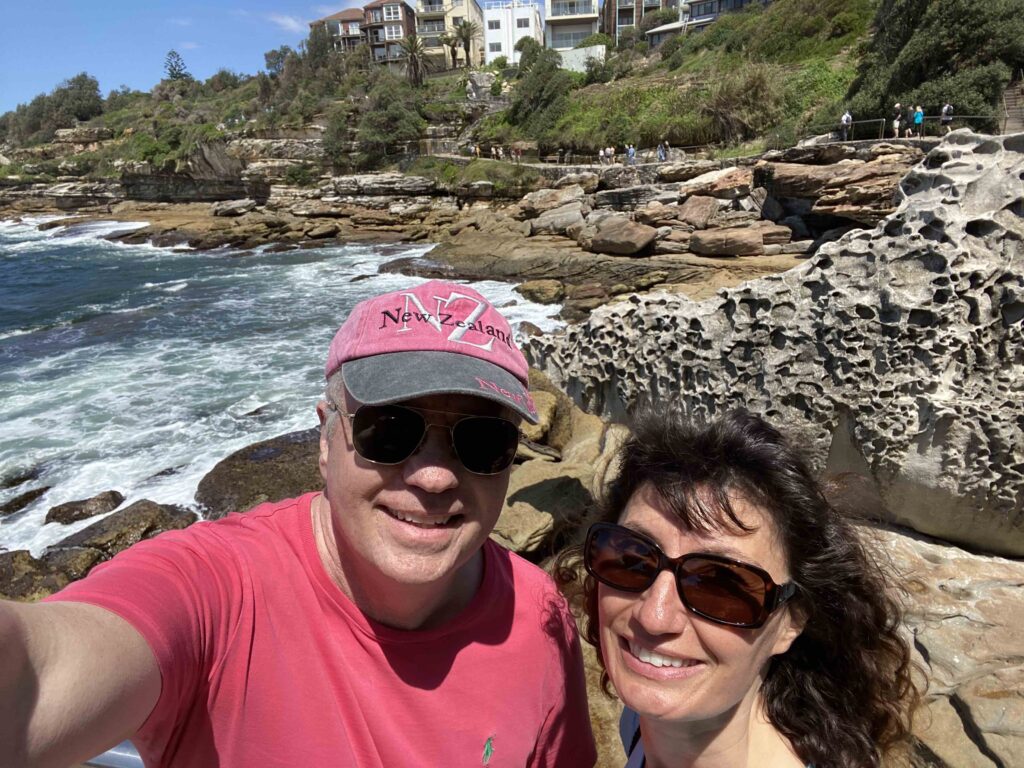 In the next year or two I will be transitioning from the Boeing 757/767 that I currently fly to the Boeing 787 Dreamliner, and going to Sydney and Melbourne could become common occurrences. Bringing Oana on those trips will be a high priority, if the layover is long enough.