Wolfgang Amadeus Mozart, yes, the famous composer and musician, was born in Salzburg.  This childhood home is one of the sites you can visit while in Salzburg.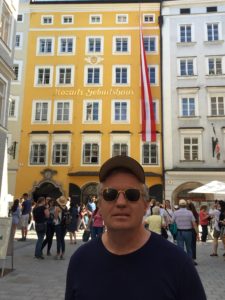 While visiting Salzburg, take the time to ride the funicular to the fortress above the town and you will be rewarded with spectacular views and an opportunity to tour the fortress.
Austria is extremely picturesque.  The lakes and hamlets we encountered were beyond charming and picturesque.  Salzburg and Wolfgangasee are an easy excursion for the day or the weekend.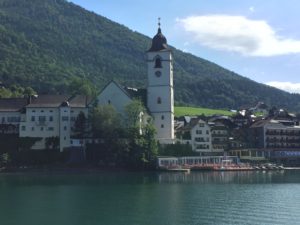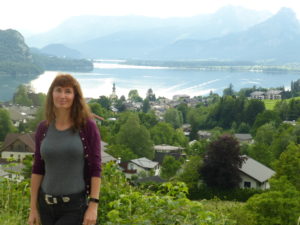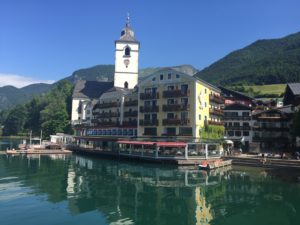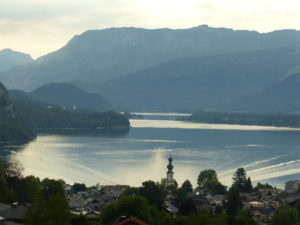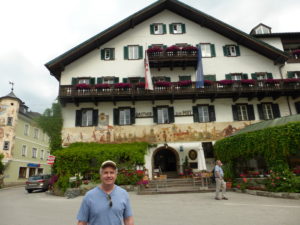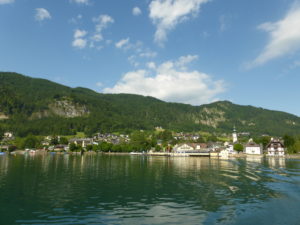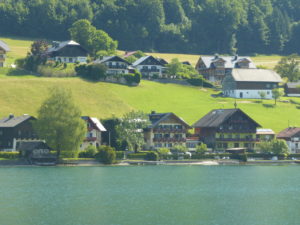 The delights continue with a visit to a church that is well over 1000 years old. Check out St. Wolfgang that was built in 976!