San Francisco is a very walk-able city and I have always been enchanted by the unexpected treasures that I have had the good fortune to discover as I've wondered through the city.  The tiled steps are absolutely one of those treasures.  There are tiled steps at multiple locations and they are public art installations constructed by artists with local support and maintained by the neighborhood residents and through donations.
Some of the most famous tiled steps in San Francisco are the 16th St Tiled Steps.  There are 163 steps they depict a mosaic of stars.  The tile steps are lovely and each section is unique plus the garden that frames the steps is an explosion of color and beauty.  The neighbors take full responsibility for the garden; they maintain it by the sweat of their brow and their own funds for plants and everything that is needed.  One has to admire their dedication and achievement.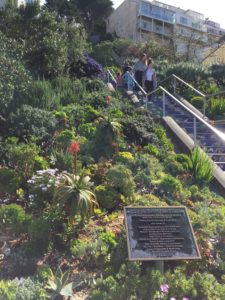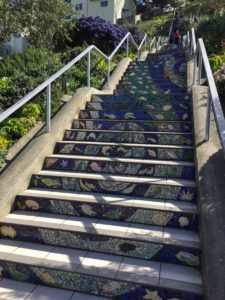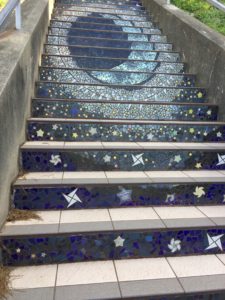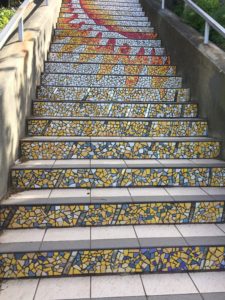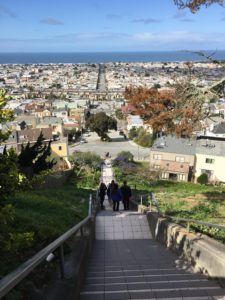 The Hidden Garden Steps are impressive and a visual delight.  The easiest way to find these steps in the Inner Sunset Steps between Kirkham & Lawton is to keep an eye out for this beautifully decorated bench.  The steps are steep, but worth the effort.  The Hidden Garden Tiled Steps are community project invites everyone to participate the 2nd Saturday of the month from 1 PM to 3 PM.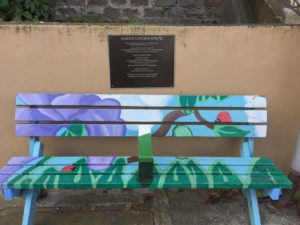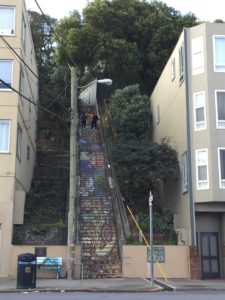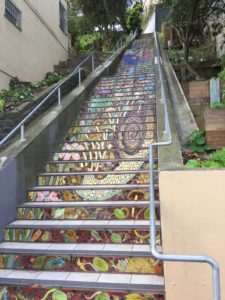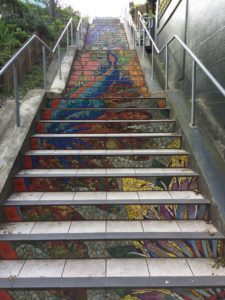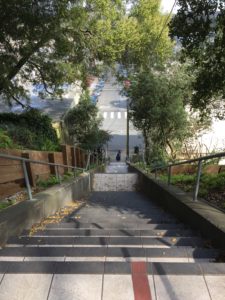 The Lincoln Park Tiled Steps date back to the early 1900's and they are a Beaux-Art type public art installation.   The Lincoln Park Tiled Steps is a good place to launch on an adventure that will take you to the Coastal Trail which you can take to Lands End or to the Golden Gate Bridge.  Don't forget to stop by a couple of the beaches along the way!