Valencia, Spain is a wonderful gem on Spain's West coast.  It has an old city section full of beautiful churches and historic buildings.  The Church of San Nicolás is known as Spain's Sistine Chapel.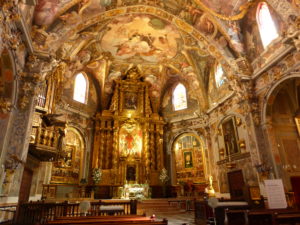 What's more amazing about the churches in Valencia that we visited over Barcelona was that they were more ornate.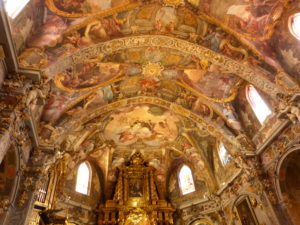 The church is open to the public, but during services, it is requested that visitors do not use flash photography and are quiet during services.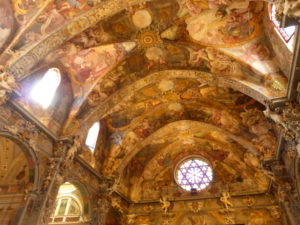 Despite the lack of much artificial illumination, this church was easy to see in because of the large number of windows, which were clear, and not stained glass.