The Turia Gardens is a massive park, over 9 kilometers (almost 6 miles) of bike paths, parks, statues, bridges, walking paths, soccer fields (they call it football) and museums.  It cuts through the center of Valencia.
Short story is that at one time the Turia River bed that protected the city.  The city walls were erected right by the river over 1,000 years ago, but today, there are only a few places where the city walls still stand.  Today, there is no water, it's just a big park with the old city on one side and residential buildings on the other side.  We were told by a local that they recently bought a 2 bedroom condo here for about $100k USD. (80k Euros roughly.  He said they would rent for about 800 Euro a month or roughly $1,000 in the US.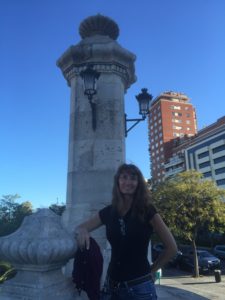 What blew me away was that it was like being in the US in the 1970s.  People were playing nice.  Kids as young as 5 were just riding bikes alone without parents.  It just felt like a safe, fun place.
At one point while walking through the park, we stopped and sat on a bench and just admired the city.  While we were there we saw about 10 teenage kids sitting in a circle on the grass.  They were all laughing and talking and not one of them was looking at a mobile device.  They were just enjoying being with each other and enjoying the beautiful day.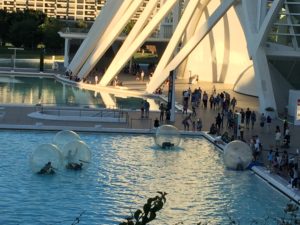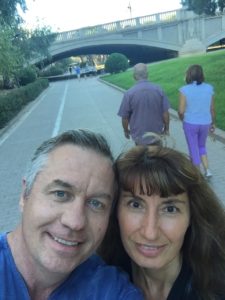 We walked about 1/2 the length of  the Turia Gardens, and then ended up where the museums are.  At one point I told Oana that this was my favorite place in Spain and we should come back here and spend a month.