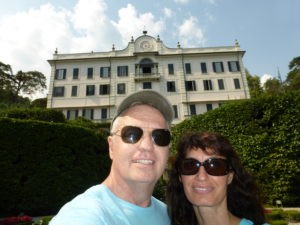 Villa Carlotta in Tremezzo is a nice stop while visiting Lake Como.  The ferry from Como stops right in front of the Villa Carlotta and it stops in Tremezzo which is a 5 minute walk.  The villa was built in 1690 and it gets its name from Carlotta, the daughter of Princess Marianna the wife of Prince Albert of Prussia from the middle of the 19th century.  The villa was a wedding gift to Carlotta.  There is an entrance fee at Villa Carlotta which gives you access to the villa museum, the Italian garden and the botanical gardens.  The villa hosts a variety of collections, sculptures, frescoes, and period furnishings.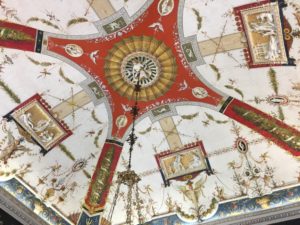 The villa museum is easy to enjoy and remember to look up at the ceilings as some are very ornate.   Standing on the balcony at Villa Carlotta you can admire the village of Bellagio across the Lake Como and the beautiful and elegant Italian gardens at the front of Villa Carlotta.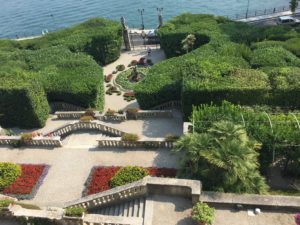 There is a pond with small turtles at the front of Villa Carlotta.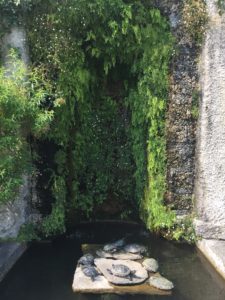 There are little lizards everywhere.  The botanical gardens to the side and behind the villa are a magical place to explore, enjoy hundreds of types of plants, and maybe even have a picnic.  The trees provide a respite from the summer sun and the brook provides a restorative coolness.  There are benches in the shade.  Allow 45 minutes to a couple of hours for visiting Villa Carlotta, the Italian gardens and the botanical gardens depending on how much of the gardens you choose to explore.  Tremezzo is worth a stop after your visit to Villa Carlotta for a snack and an Aperol Spritz.  If you have not had a chance to visit Villa Balbianello in Lenno, take the ferry toward Como and make that your next stop.